$2 Off Ticket Price at the Door
Purchase tickets at the door and receive $2 Off Boat Show Admission when accompanied by a non-perishable food item. (Discount is only given at the Colorado Convention Center Ticket window when non-perishable food item and printable coupon are presented.) Print coupon below.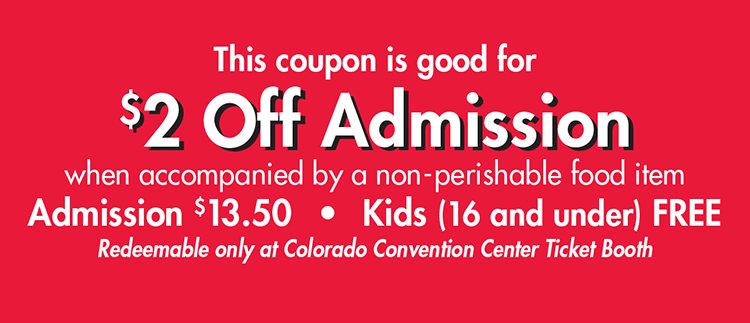 $500-$1,000 Off Your Boat Purchase
Print out the coupon below and bring with you to the Denver Boat Show on Friday, January 6, to receive $500-$1,000 off your boat purchase!